I can't help it. I love Skirtsports. I might need a support group. They're having a 60% off blowout-style sale, and I couldn't resist. I had to buy more skirts! I also picked up a pair of Shorties...

And the most adorable tank ever...

My sister is even reaping the rewards of my Skirtsport love because I picked her up a new skirt and t-shirt.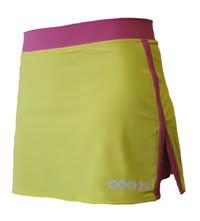 Seriously...I am like the best sister ever.
And I also picked up a $25 gift certificate. I'll use it as a giveaway for my blog readers. If I ever get any blog readers, that is.